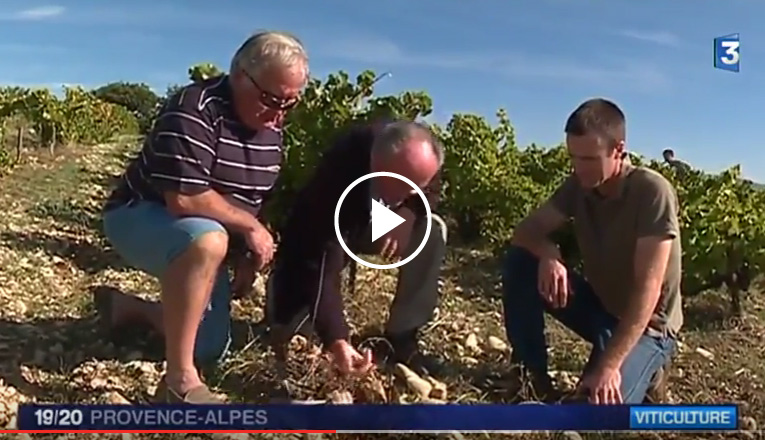 TV report on France 3 Provence Alpes
–
October 10th 2016
TV report on french TV, about our organic vineyard !
Watch the video
Jean-Paul Depeyre is a very passionate winegrower and deeply committed to his art. His wine passion comes from his paternal grandfather, whom he honors through his wines.
He creates his wines while respecting and preserving the family treasure that is his terroir. http://timeadn.com/?narychniki=site-de-rencontre-musulman-sur-locmin%C3%A9&da1=98 In love with his region of origin, he has expressed with virtuoso its terroir since more than four decades, by crafting authentic and unique wines.
This passion and know-how are truly reflected in each and every glass of his wines."I humbly learn while discussing with the people who discover our wines."

Monday to friday
9h – 12h / 14h – 18h
Saturday
Closed on saturdays and sundays
Jan., Feb. and March
Monday to saturday
Groups are welcome by appointment
from monday to saturday.
Appointments
Phone : +33490419368